Pegasus Accountants was founded by qualified accountants and entrepreneurs in London England with a Vision to revolutionize the way accountants do business.
Our business model is to provide excellent Customer Services and Sophisticated Solutions. Our aim is to be the Best in the Industry and set a Standard for all Accountancy Firms to follow.
"We must get ready for tomorrow today"
Pegasus Mission
Our Mission is to be the most Successful and Innovative International Accountancy Firm and set the Standard for all accountancy firms to follow.
Pegasus Values
"Wisdom Knowledge Clarity"Our Vision serves as a navigation system to guide every aspect of our Enterprise by describing our values as a business: Client First: Provide outstanding Client service, with the highest standards of professional Integrity, Wisdom and Knowledge to build enduring Relationships of Trust and Confidence.
---
Our People: Attract, Develop and Retain the Industry's brightest Minds. Create a work environment that inspires creativity, passion, optimism and fun where our people can shine and be the best they can be.
---
Our Partners: Nurture a network of suppliers, together we create mutual and enduring value. Excellence: Provide high quality solutions, ideas, objective trusted advice and sound judgement, setting high standards for ourselves, striving continually for improvement and executing flawlessly.
---
Community: Continue supporting charities in the local and international community and take an active role to make this world a more pleasant and enjoyable place to live.
The History of Pegasus
Since the ancient times Pegasus has symbolised wisdom, courage, speed, strength and imagination. Its myth expresses the horse's ability to perceive the magic within humans and the capacity to invert bad into good. It is said that Pegasus is the messenger of the gods, a loyal servant of Athena, the goddess of wisdom and justice.
---
Greek mythology tells about the winged horse named by Athena, who then gave him to the Muses – the goddesses who are associated with arts and graces of the civilisation.The story of Pegasus reflects Pegasus Accountants' founders closely. Since 2011, we have been providing services around the world with explicit attention to wisdom, knowledge and speed. Pegasus connotation with the Muses emphasises the creative innovation for which we have been known for the past 3 years in the tax and accounting business world.
Logo
Pegasus is flying into a golden horizon symbolising a wealthy future. All entities associated with Pegasus business will be carried by its strong and prosperous wings.
---
The golden infinity symbol with hints of red signifies lasting growth. The dark blue Pegasus conveys an atmosphere of trust, confidence, order, loyalty and discernment towards our clients, employees and partners. The chevron stands for honour and protection.
Symbology & Philosophy ________________________________________________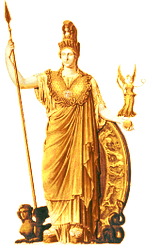 Athena
Athena was the goddess of skilled work. She is best known as the goddess of wisdom but also of justice and learning. Athena liked the cities. She watched over the work and occupations of people, and helped them to find out better ways of doing things.
She showed the Greeks how to tame horses and make them work for them. She taught how to count and use numbers.
Athena was very kind and generous and nothing pleased her better than to help brave, honest people, especially if they were skilful and clever.
In the ancient Greek world Pegasus is a loyal servant of Athena.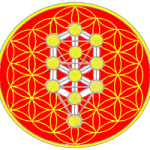 Flower & Tree of Life
Flower of life is linked to scientific and aesthetic laws of the universe. It is considered to be a symbol of sacred geometry and depicting the fundamental forms of space and time. The Flower of Life symbol has been known to dissolve fears, provide stronger view and reveal the harmony in all life. The Flower of Life can be found in all major cultures of the world.
For instance, some of Leonardo Da Vinci's works are filled with Flower of Life pattern as he studied its mathematical properties. The tree of life represents the qualities of wisdom, growth, bounty, strength, protection and beauty. The tree is associated with creation because it offers protection and supports abundant fruit production and annual regeneration.
The analogy can also be used to describe the human life. It is said that humans develop "roots" of beliefs and "branch out" by means of wisdom. The "trunk" i.e. the mind and body keep the roots of beliefs and branches of wisdom connected with each other.
With care and nurturing, a tree will continue to grow for many generations.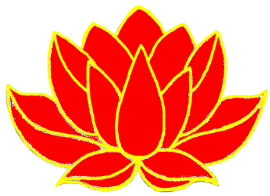 Lotus Flower
Lotus signifies strength, good luck, long life as well as honour and respect. It is a symbol of good fortune. In many Asian cultures lotus is considered as a sacred symbol representing purity. In ancient Egypt, the teachings held that the lotus represented the sun and therefore creation and regeneration.
Regeneration as an exchange of ideas, a renaissance of beliefs or the ability to see past wrongs. A fully bloomed lotus flower represents awareness, red refers to passion and activity and gold represents achievement.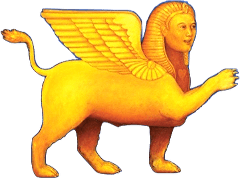 Sphinx
The Sphinx symbolizes the technology to develop. It has a body of a lion and a human head and is the keeper of knowledge and ancient technologies.
To attain the goal that Sphinx represents is to take a journey that demands long effort. Sphinx carries the timeless message of devotion and overcoming. MBA teachings are based on the symbol of Sphinx.